HOLDING ON, LETTING GO
16 x 20 ins - acrylic on canvas. September 2, 2008. "Listen, sweet Dove, unto my song, And spread thy golden wings in me, Hatching my tender heart so long, Till it get wing, and fly away with Thee " - George Herbert. This painting was used on my son André's wedding invitation and is now a gift to the couple.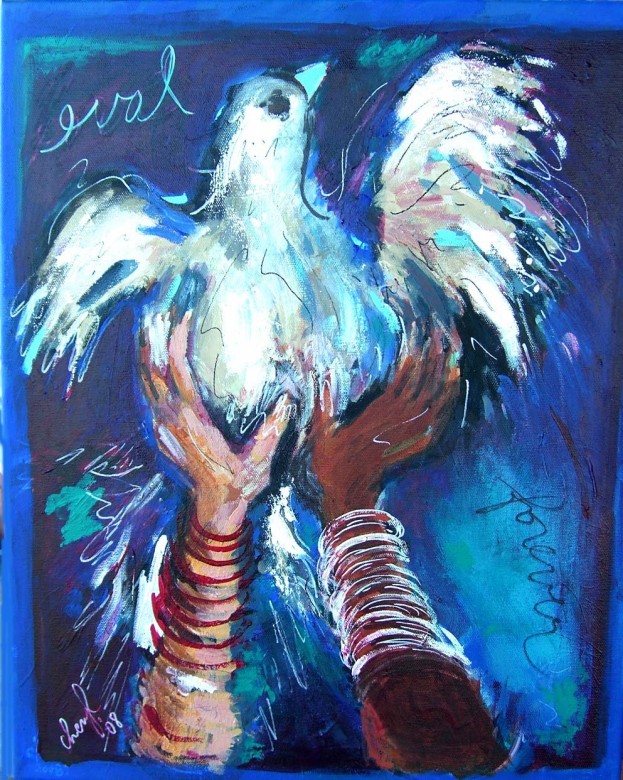 Photo Comments
Be the first to comment on this photo!
Send all comments and inquiries to info@cherylbraganza.com with a link to this page