Calamari & the Princess
12 x 16, acrylic on canvas. Jan. 31, 2008. GOA. My take of a favorite hangout, CALAMARI Beach Shack on Dando Beach, Candolim, where I enjoyed delicious meals and watched many splendid suns slip into the sea. In the distance is the "River Princess", an environmentally unfriendly part of the landscape. While tugboats hover around the ship night and day, little has been achieved and it remains grounded since it was deliberately let loose 7 years ago.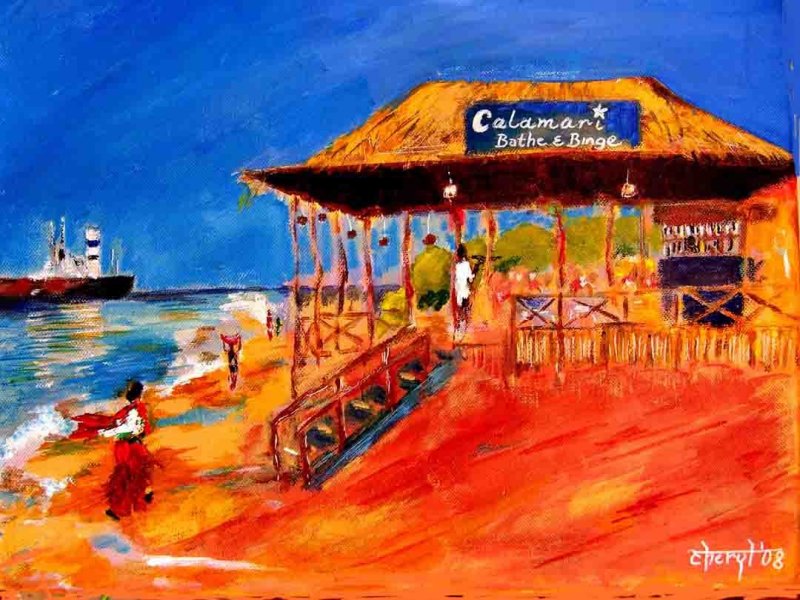 Photo Comments
Be the first to comment on this photo!
Send all comments and inquiries to info@cherylbraganza.com with a link to this page